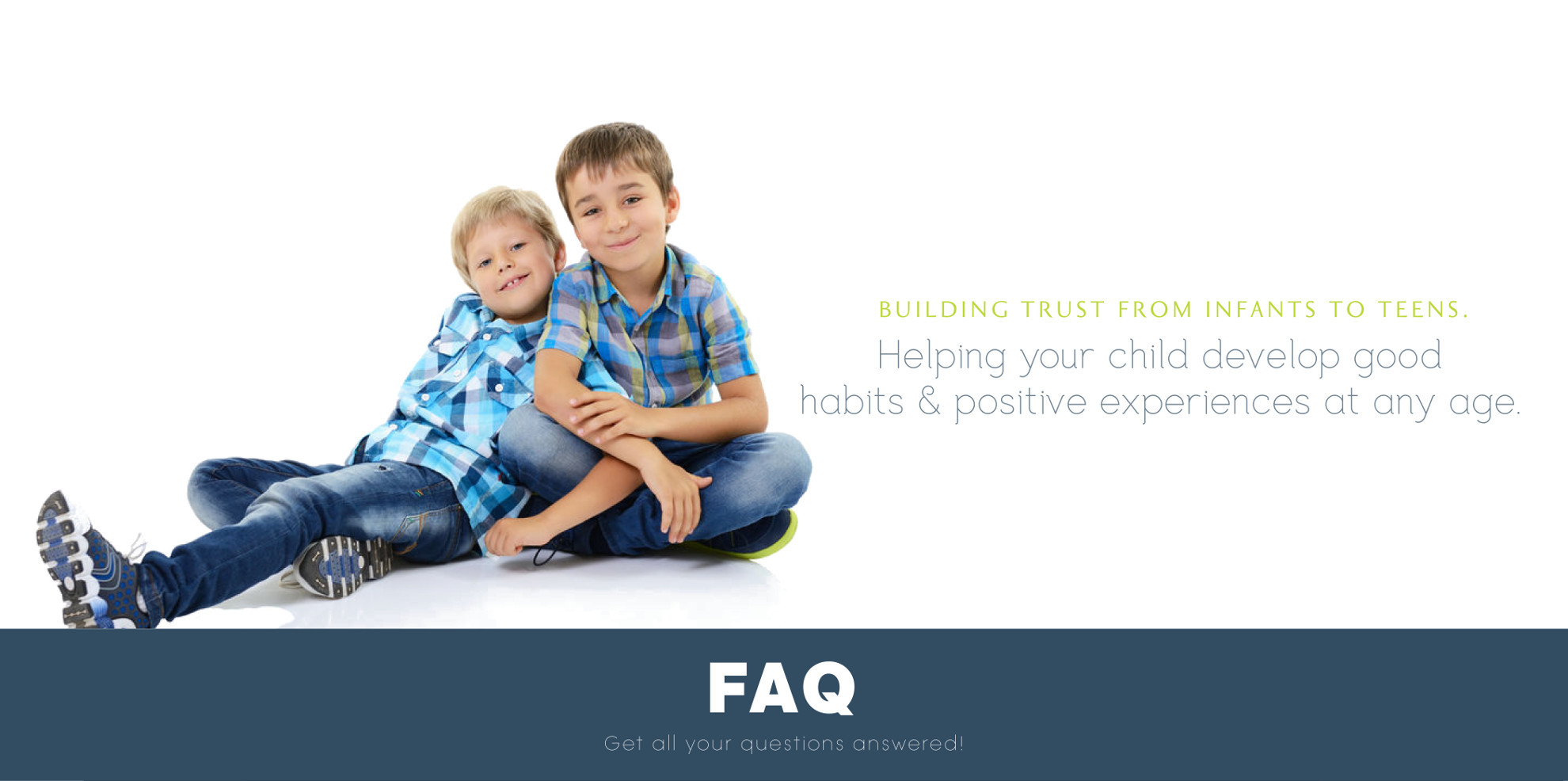 How often should regular visits be scheduled?
Periodic preventive recall appointments will ordinarily be recommended twice each year, and will include an examination, preventive dental education, cleaning and fluoride treatment, and appropriate x-rays.
We take only those x-rays necessary to detect cavities and to access the position and location of unerupted teeth. Normally a panoramic x-ray is taken at age six or when the permanent teeth begin to erupt. Fort Worth Pediatric Dentistry's x-ray policy and standards conform to the guidelines recommended by the American Dental Association and American Academy of Pediatric Dentistry.
Our office utilizes digital x-rays, which enables the practice to provide quality radiographs at reduced radiation settings. Digital radiography also allows us to process x-rays without the chemical waste that is a byproduct of conventional x-ray developing.
How Are Appointments Scheduled?
Younger patients are scheduled in the morning as they are usually most cooperative when they are fresh and wide awake.
For older children, appointments may be necessary during school hours.  We will be happy to provide a written excuse for an excused absence for school or employer.
If you are unable to keep a scheduled appointment, please phone/email/text us at least 24 hours in advance so we may offer the time to another patient.  We do charge those who repeatedly miss appointments.
We make every effort to maintain our appointment schedule.  Occasionally emergency treatment is necessary (such as traumatic injuries), which requires immediate attention.  Please understand that you would wish us to treat your child immediately in a similar situation.
What If My Child Has An Emergency?
In the event of an emergency, Dr. Plocheck or one of the Pediatric Dentists on call may be reached at any time, 24 hours a day at the following telephone number (817) 292-5140.
Financial Policy/Dental Insurance
Payment for services is due at the time services are rendered.  We accept MasterCard, Visa, American Express, Discover and Care Credit.  As a courtesy, we will file your insurance.  Please note that we are out of network for all dental insurance plans and will collect your estimated portion at the time of service.  Please bring all necessary information with you.  If you are unable to provide all information necessary to file your claim, we will ask you to pay in full at the time of service and will provide you with the necessary document for you to file with your insurance company.  You are responsible for paying all charges not covered by your insurance company.